There are a number of well-worn clichés about student life – lazing around, missing lectures and partying hard – but a new report by the National Union of Students, shared with The Independent, says that more than one in five students say they are teetotal.
Yes, that does leave 4 out of 5 students still drinking, but with annual fees of more than £9k, booze-filled nights aren't quite as common-place as they once were – students are focussing on their studies instead.
The demand for alcohol-free university events and even accommodation is increasing too, and around 25% of students want more drink-free social events, the report has found, with the NUS calling for "inclusive spaces" for teetotal students to be introduced on campuses.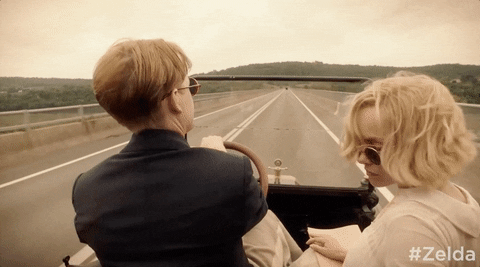 In 2012, London Metropolitan University announced plans to ban the sale of alcohol on parts of its campus for reasons of "cultural sensitivity", because of its increasingly higher percentage of students who would consider drinking alcohol "an immoral experience". Manchester, Bristol, Swansea and Cardiff are also among other institutions offering separate blocks in halls for students and reflects the long-term decline in student drinking.
In 2015, St Andrews University became one of the first in the UK to ban alcohol from some of its residences, introducing alcohol-free accommodation at its David Russell Apartments in Fife Park to cater for students with religious beliefs or medical conditions that do not allow drinking, part of its commitment to creating "a safe, healthy and inclusive campus experience for all".
Of course there's no guarantee that your preferences will be met – St Andrews reported  being unable to allocate alcohol-free accommodation to everyone who applied this year – but it would appear that the stereotypical student life or drinking, partying and generally neglecting studies is a thing of the past. In 2013, a study determined that a fifth of UK adults claim to be teetotal, and young adults of 16-24 are a large part of that number.
Universities the UK over have taken up the challenge to provide alcohol-free Freshers events to ensure that drink culture doesn't isolate those students who choose to go teetotal, removing any suggestion of peer pressure or ridicule. Arts University Bournemouth promised a Freshers Fortnight "you won't need a beer to get through", encouraging students to explore Bournemouth's "many cool clubs and bars" of [their] own accord "if that's your kind of thing". Nottingham University's events list included a cafe crawl and Hull scrapped freshers' week entirely, changing a campus bar into an ice-cream parlour and reducing the hours of its nightclub due to lack of demand from Generation Sensible.
It's good to know that there's no expectation that you mimic the sloshed student stereotype, but it's even better to know that UK universities are supporting this lifestyle choice with a range of activities and facilities that guarantee you don't need alcohol to have a great student experience.