Hangovers and hickeys, students in universities cross the UK have been feeling the effect of their Freshers' Week.
@astridhill62 said: "Freshers Week: a 7 day period, typically towards the end of September, beginning with the mass migration of Primark duvets and culminating in the disappearance of thousands of traffic cones from towns and cities across the UK #FreshersWeek #newsjackreject."
Thousands of students have spent time experiencing the best their university towns have to offer on pub crawls, club crawls and crawls home along dirty streets in some cases.
As LA Lounge, Manchester tweeted: "Get ready for a messy one."
Drunken fights, public displays of (ahem) affection and alcohol-infused collapses kept emergency services busy as police and paramedics dealt with the aftermath. Partygoers have even been arrested as a result of early-hours brawls and belligerence.
I think @Eminem's lyric; "His palms are sweaty, knees weak, arms are heavy. There's vomit on his sweater already, mom's spaghetti". Is a perfect description of #FreshersWeek2018

— Tom Church (@Tom0Church) September 18, 2018
Derbyshire Police offered safety advice focused on consent, encouraging freshers to be clear that "consent is the difference between sex and rape". Teenagers were found sprawled across pavements, slumped in doorways and supporting – sometimes carrying – each other back to halls and residences.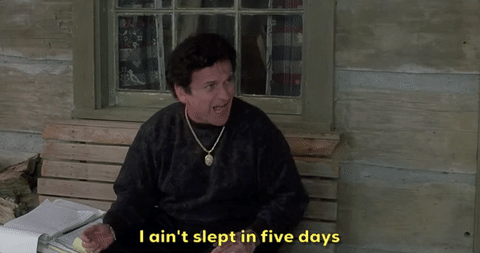 It's not just the locals that have suffered either. Some students have been waking up to the full force of their antics.
3 days into uni lost ma phone, ma passport nd broke ma nose #freshers

— Ellis McEwan (@Ellis_McEwan_51) September 13, 2018
University of Kent student Michael Mucyo posted: "this freshers week ting aint for the faint hearted #KentFreshersWeek #UniversityofKent"
Robyn Murphy (@heyrobbiemae) tweeted: "Overheard in UCD today: "I haven't eaten in three days, I miss my mam so much" Poor freshers".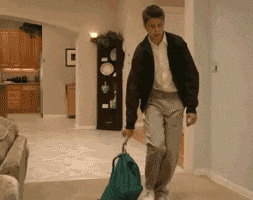 Hugo Allen (@hugoallen18) documented the four stages of Freshers Week for his followers on Twitter, a story that was unconsciously told across social media accounts everywhere as students shared their experiences.
4 stages of freshers week pic.twitter.com/SUQuru4FVb

— Hugo Allen (@hugoallen18) September 15, 2018
In response to media coverage portraying the rowdier side of Freshers' Week in Manchester, MullerLightWooTwo said: "Look at them, supposedly so clever, the future of our country, acting like pigs". But actually Freshers' Week isn't just about the partying.
It's a time for students to experience the freedom of university life, taking another step towards the future we want. We're making new friends in our brave new world, people who will share the adventure with us. We're joining clubs and societies that will offer us new experiences and broaden our kills. It's a time when we are in charge of the choices we make.
And if we choose to party, that's up to us. Happy Freshers' Week.