The city of Tyumen is the scene of outrage, reports The Sun, after a nightclub offered freshers students £11 vouchers to strip and perform in front of its patrons. Students from universities across south-central Russia attended the Baikonur Club to win a certificate worth 1,000 RUB (£11), which can only be redeemed at a local tattoo parlour. Footage of the night's events, which also included head shaving, was posted online and now university bosses are threatening to have people involved removed from campus.
It's not the first time Russia has run tattoo-related publicity campaigns. Earlier this month, Domino's Pizza launched it's "Domino's Forever" campaign via social media offering free pizza. The deal was one tattoo, 100 years, 10,000 free pizzas – get a permanent tattoo of the Domino's logo in a "visible spot" to earn free pizza for life.
Getting a shit tattoo is a rite of passage for some – drunken decisions many of them – and then there are the design disasters, spelling mistakes and terrible "what were they thinking" choices. We might laugh at bad tattoos – and there are plenty to laugh at, probably why Tattoo Fixers has had four seasons and any number of spin-offs – but for those wearing them, it's a permanent reminder of a momentary stupidity.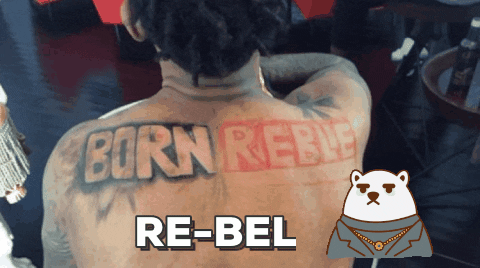 The University of Northampton Student Union issued its Stallions Tattoo Brand Guidelines last year, in an effort to prevent its sports students inking without thinking, and ending up with a regrettable "Tour Tattoo".
We spoke to Mick from Blaze Tattoo and Body Piercing Studio in the university city of Canterbury.
"Make sure you use a reputable artist – word of mouth and recommendation is important, providing it's a sober mouth!
"To avoid making a permanent mistake and getting something you're going to hate, spend time researching your design until you find something you really love. If you're insistent on getting something done spur of the moment, choose something from the designs on the parlour wall."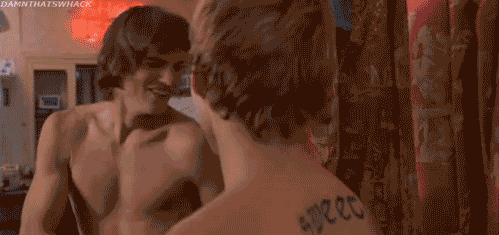 But will your ink affect your future?
With the exception of religious markings, body art is not protected under the Equality Act 2010, and therefore employers are under no obligation to accept them in the workplace. Furthermore, visible body art, especially for employees dealing with clients and customers could be considered a valid reason to dismiss people in certain circumstances.
A recent YouGov survey found that 30% of UK adults between the ages of 25 and 39 have tattoos, and that percentage is rising as new generations leave university and start full time work. And yet this unconscious bias exists. Visible tattoos are still seen as a barrier to career progression and even hiring prospects, according to some surveys.
Every new generation bring new acceptance to the workplace, but in the meantime it's worth considering that the size, location and content of tattoos can often be crucial. Tattoos on the hands, face or above the neckline might be banned, and body art which is intimidating or discriminatory might be objected to.
How ironic.