A Durham University student is being held in solitary confinement, after being charged with "spying for and on behalf of a foreign state" by prosecutors in the UAE.
PhD student Matthew Hedges was arrested at Dubai airport in May this year, reports the Telegraph, for posing as an academic researcher while spying in an act that "jeopardises the military, economic and political security of the UAE". Attorney general Hamad al-Shamsi claimed that Mr Hedges had been attempting to secure confidential information, which could potentially be passed to a foreign agency, although no agency was named.
BREAKING British student Matthew Hedges charged with 'spying for a foreign state' in UAE https://t.co/RbMEL3dMX3 pic.twitter.com/lX6wUq6Prq

— Mirror Breaking News (@MirrorBreaking_) October 15, 2018
Mr Hedges' wife, Daniela Tejada, told the Telegraph that he has been detained without charge for more than five months, and says he visited the UAE for academic research purposes, looking into the impact of the Arab Spring on the UAE's foreign policy and security strategy. It is believed Mr Hedges may have been reported by someone he interviewed as part of his research.
Mr Hedges' case has been referred to the country's Court of Appeal, and he is due to appear on 24 October.
Five students from the University of Manchester received jail sentences of up to 15 years earlier this year, after they funded a luxury lifestyle Breaking Bad-style, selling at least £812k worth of drugs on the dark web. The "intelligent and personable" group sold drugs to fellow students to fund their own habits before expanding their operation. The sold ecstasy, LSD and ketamine across Europe, Australia and New Zealand and the US, using the cryptocurrency bitcoin. The gang, which included pharmacology, computer science, petrochemical engineering, geology and marketing undergraduates, compared themselves to Walter White. The FBI intercepted the gang when it shut down darknet site Silk Road in 2013.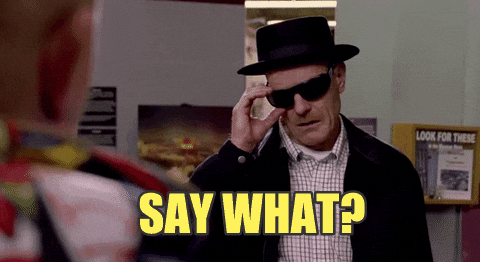 OK, these are two extreme examples, but it appears British universities are taking ever-tougher measures to tackle anti-social behaviour. The Sunday Times reported that universities punished more than 12,000 students in the three years to 2017: these included fines (total £350,000), bans from the sports pitch, being made to move accommodation and even a piece of "reflective writing".
And student crime is getting closer.
More than 40 UK institutions are calling on the government to change legislation that enables students to cheat using online tools, such as essay mills. In a letter to Education Secretary Damian Hind, the principals of Glasgow and St Andrew's universities, part of a national campaign movement, made calls to target those who offer the services.
"Essay mills undermine the integrity of UK higher education and are unfair to the vast majority of honest, hard-working students."
Students who buy essay-writing services will face punishment, including possible disqualification. Essay mills provide original pieces of work that can get past anti-plagiarism software, unlike the more traditional plagiarism (copying).
If you're an undergraduate and you're facing trouble, then your uni can help. Your student union will have someone you can talk to in confidence, or see the range of support UCAS suggests here.