Brighton Uni makes for a great party town. Seedy enough to know you're going to have a good time, but not so seedy you need a shower as soon as you step off the bus. The great thing about the place is that it's always been fun.
the past week at uni has confirmed that im in the right place. i love my mates and brighton so much pic.twitter.com/JMddqrehgI

— – ̗̀ yazz ̖́- (@isleofdogz) April 19, 2018
After extensive research, I can confirm that Brighton has the best uni life

— BJ (@Bennjuddd) October 31, 2017
King George the IV even had a good time there, building a massive stunner of a thing called the Royal Pavilion. Well, he didn't ACTUALLY build it; he probably got some lads to pop it together. But the point is, Brighton Uni is a great place for students. Here's our top five:
The Laines
The Laines in Brighton are possibly the quirkiest bunch of streets in England. Packed with tiny shops selling the weirdest and coolest stuff imaginable – perfect for you edgy Brighton Uni students. Have you ever wanted a pair of vegan shoes? Vegetarian Shoes (12 Gardner St, Brighton BN1 1UP) has you covered.
What about a Bonsai tree? Pop down to Bonsai-Ko (45 Sydney St, Brighton BN1 4EP).
Down side-streets and alleys there is a jaw-dropping selection of street food and snacks. Especially worth a look is KOOKS (56 Gardner St, Brighton BN1 1UN). They do a fantastic cocktail, with a focus on refreshing and delicious. The brunch menu is also worth a look. YUM YUM!
Coalition
If you Brighton Uni students are looking for a wallet-friendly night out, Coalition is your best bet. £1.50 Jager bombs? Oh go on then…  This year, they are launching coalition terrace, giving you some fantastic drinking and dining experiences on Brighton Pier.
For some midweek fun, check out Cocoloco on Wednesday nights if you're looking for a mad, flashy time.
PRYZM
The tricky to spell PRYZM is a massive club with a great atmosphere. I can recommend their late-night bar. On a Saturday they have the Adonis Cabaret, featuring some hunky, shirtless men with more six packs than an office!
Basket Makers Arms
The award-winning Basket Maker's Arms is a lovely little historic pub. Great if you want to meet with a couple of friends to actually hear each other talk. If you're a foodie, they do local good quality stuff. If you're a whisky fan, I've got good news- with over 100 different whiskies, it will take you a while to get through them!
Brighton Rocks
Brighton rocks is a Rock and Roll themed cocktail bar, which also boasts some of the best pizza in the city. The vegan and veggie menu is pretty solid and they also do gluten free if that's your bag. What really sets it apart from the crowd is the staff. You will not find a nicer bunch of people to sell you booze! Absolutely worth a look.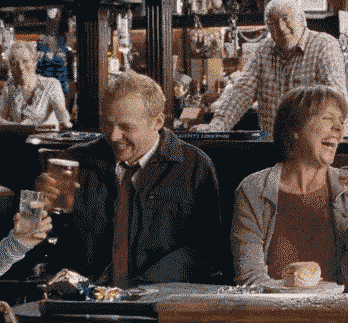 Written by Lucy Drinkwater.