You've swiped right on Tinder thousands of times trying to secure your next first date and been left utterly disappointed by the sheer amount of crude messages you've received, the amount of times you've been ignored, or how bad everyone's chat is. We've all been there. But amongst the trawling, tiring, and regretful feelings that come with online dating – there's a rare person who ticks the boxes.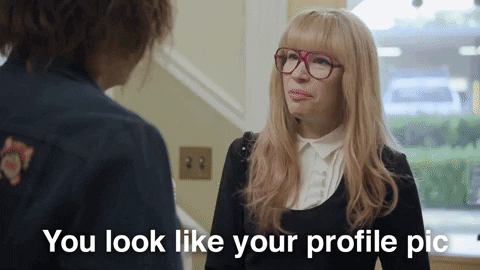 Even if you've skipped the middle man and actually met someone person on a night out (who knew people still actively go up to strangers and talk), the next thing on your mind after exchanging numbers is arranging a date.
Let's skip the life admin – you're out on your first date with your potential next partner.
Dinner's going great! You've got amazing chemistry, he's funny, and his eyes aren't wandering; she's got good chat and is laughing at your questionable 'banter' – you've got a keeper. But now here comes the bill. Back in the so-called 'good ol' days', your waiter would have placed it right in front of the man. Today however, in our much more liberal society, it's usually put in the centre of the table, creating the first (hopefully), awkward moment of the evening.
What happens now?
The dreaded arrival of the cheque can be controversial; the man may take the bill and insist on paying the full amount, leaving the woman offended as if she can't take care of herself. Yet, if he suggests going Dutch, she will be straight on the girls chat complaining how chivalry is dead. Why is this all so important? Well, research shows that the party who pays for the first date shapes the expectations of what's going to happen next.
I'm not saying that this is all that matters. Of course expectations can be shaped by other factors. But, across the board, unless the couple splits the bill, both men and women consider who pays for a date – but it's interpreted very differently.
Where tf is it written that men should always pay for the first date ?

— Koasty (@koast_sa) January 26, 2019
It's okay for a man to pay for the first date but after that it's fine to go half or let me pay. it's not that serious

— 3 (@103A_) January 9, 2019
https://twitter.com/HEVZEL/status/1082709453961596930
There's actually psychology behind the whole thing! Marisa Cohen's research revealed that women believe men who pay for a date are more likely to be attracted to them. It's found that, whilst both men and women expressed their belief in either party footing the bill, they both also reported that they believe men should pay for the first date, as standard.
On the back of that, there's the age old saying that is drummed into young girls that there's "no such thing as a free drink," meaning that men will think you owe them something. This isn't to fill you with dread; it isn't always the case, but in our culture it's something that's always in the back of women's' minds.
So, how can we make this simpler? Well, it could be as easy as whoever asks who out, pays the bill. When you invite someone on a date, it's your responsibility to take care of them. A lot of people may argue that, in heterosexual situations, it will still result in the man paying due to the expectations to always be the first to ask someone out but, times are changing; a study from dating app, Badoo – which has more than 390 million users – has revealed that 65% of women prefer to pay on a first date.
I'm gonna say it
girls campaign for equal pay whilst are still out here expecting men to pay for their food because its 'traditional' on a first date, n o p e pay for your own damn meal or split the bill for God sake.

— ❄️ Emily ❄️ (@OhMyEmz) January 8, 2019
First things first, if I gotta pay for myself, it's not a date. It's a social gathering.

— Angail Wiley 4 SGA President (@AngailtheGREAT) December 6, 2018
I'll pay for any other date but the first!?????? pic.twitter.com/jJsjtPcsIT

— e. (@erxnk) November 2, 2018
Personally I think every first date should be split! Makes sure no one feels like they owe the other anything afterwards

— Abs ✨ Ⓥ (@abbieshauna) January 24, 2019
It also showed that 74% of British women who use the app are also making the first move and starting conversations with new matches.
Dating guru, James Preece, believes in romance and said for that reason, " [the] man should always pay on the first date. However, the woman should at least offer to pay. If she doesn't, she could give the impression she only cares about money.
The exception is when a woman asks a man out. Then she would be expected to pay. It's always a little more complicated than this though as first dates tend to be drinks.
What usually happens is that one person will buy the first round and the other will buy the second anyway. It's much easier to this and there's no embarrassment. Save more expensive dates like dinner for the next time!"
https://twitter.com/yliannalissette/status/1090820456834260992
When he takes you to the fancy restaurant on the first date and you don't wanna pay because it was hella expensive. pic.twitter.com/noGY6hRtsK

— Kevin Miguel García. (@theKevinGarcia_) January 23, 2019
The tide of traditional gender roles does seem to be turning, if at a slightly glacial pace. So, the next time you're on a first date, offer to pay because, well, sharing is caring.
Why don't you let us know your thoughts!
Find us on Facebook   Twitter   Instagram