Too many students fall into traps when it comes to renting which can make them lose out on a lot of money. Avoid nasty surprises before you sign with our check list!
It's said that 1-in-8 students sign up for the very first house they come across, and one third feel their accommodation isn't worth what they're paying. So, stop panicking about whether you're going to find somewhere to live next year, and start viewing student housing properly. This is where you need to make an informed decision and avoid dipping further into your overdraft.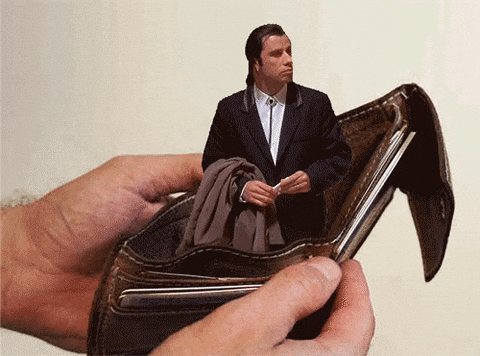 There are a lot of things to consider, which can seem daunting. You need to consider whether or not the location is close enough to Uni or bus stops, how much the deposit is going to set you back, and if there's damp anywhere (unsurprisingly, a lot of places you look at probably will).
Where to find student housing
Your local student letting agencies will be your first start, but some students may choose to deal directly with the landlord.
Opting with an agency adds a layer of security as they'll be the middleman between you and the landlord. This suggests that everything will be done by the book but the cost may be higher. It may be worth looking into the company you're thinking of using beforehand, just to see other people's experiences with them.
If you're wanting to deal with the landlord directly, check with your University accommodation service as they may have a list of accredited landlords in your area with student housing.
What to look out for
In our own experience, there are some key things you must watch out for when viewing or considering a property:
Damp
New regulations now empower students and renters across the country, which gives them the right to take landlords to court when they fail to address things in homes like mould, damp and safety hazards.
Make sure you check all walls and ceilings, particularly around windows, corners, and behind wardrobes. Look out for flaking paint or wallpaper, black mould patches and a musky smell.
Location, location, location
The less time it takes you to roll out of bed and make it to your lectures, the better. Which is why the location of where you're going to live for the year is so important.
Location is important when choosing a university and student housing. New purpose-built student accommodations such as LIV Student, offer convenient locations next to major universities – taking the burden and need to commute off students.
If a house near to Uni is too expensive, it's important to figure out how close properties are transport links. On your way to the viewing, keep an eye out for local amenities like newsagents, supermarkets, doctors, pubs – all the important things.
Security and safety
Crime rates in student areas tend to be high. Opportunists know that young people coming home drunk at night are more likely to leave windows open, doors unlocked or keys left in the front door. Security is something that every student should take seriously when looking at properties.
If you're worried about security, mention it to your landlord. They won't want break-ins either, so it's likely that they'll be happy to improve locks.
Research the area to find out how safe it is. Houses on well-lit streets are often the most secure.
It's also worth noting to check that the property has working fire alarms, extinguishers, and fire blankets.
Furnishings and fittings
It's a good idea to be clued up on what's included in the inventory and what isn't. A nice leather sofa may be a good selling point but it might be gone by the time you move in!
It's worth remembering that some estate agents recommend that landlords letting to students should provide each with a suitable desk and chair (if they advertise the property as student housing).
Try and check mattresses for broken springs as these can become dangerous over time, let alone uncomfortable!
Insulation
Everyone knows that energy bills are one of the biggest costs of student housing if they're not already included in the rent (something worth asking). Making sure that the house is well-insulated could save you hundreds of important pounds throughout the year.
What you need to check for are double-glazed windows, secure doors, any drafty spots, and a good heating system.
You may want to check the roof from the outside too – if there are some tiles missing, it could lead to leaks throughout the year.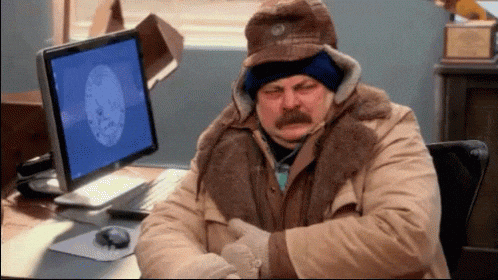 Whilst you're there, take photos and videos of the property to remind yourselves of each and ask for second opinions to help your decision making.