The pandemic has been hard on many, from students to educators, to even those of us who aren't used to staying at home. Well, there are things you can do to manage your mental health, and make it easier on you, and we'll go over the different ways to manage it here, effectively and easily.
Consider Different Activities
There are some lockdown activities you can use to stay sane. From learning a new language to even learning how to cook, doing something different from the usual is good for you.
By doing different things, you'll be able to improve your own personal health and wellness. If you get into a routine that's tedious, it can feel like this will go on forever, so doing things safely and different can help ease that.
Try Meditation
Meditation is a great way to improve your mental health and wellness. It can reduce anxiety and stress by impressive amounts, and meditation is a simple, yet effective, way to improve your mental health. It's free too, and it can help you get your mind off those distracting thoughts, for example the doom and gloom that comes with the feeling of the pandemic.
Limit Your News Intake
While you may read the news to stay informed, there's such thing as too much news.
A lot of people don't realise this until they start to spend so much time looking at the news, that they develop a doom and gloom mindset.
Which isn't healthy of course, but by limiting the amount of news that you consume, such as of course maybe 30 minutes a day at most, it can improve that.
This also goes for social media too. Don't think just because you're on a social media site means it's all that positive.
Do Activities (Safely) Outside
If you're not under a full lockdown and can go outside, you can do different activities outside.
For example, walking, biking or even a little hike or trek around the neighbourhood might be good for you. Running is great too.
You can walk to your favourite places around, and by doing this, it can help with managing the nagging feeling of the pandemic.
Plus, a change of scenery is good because it can help you feel better, and more confident, and it takes your attention off of the world as well.
Consider New Ventures
Just because there's a pandemic doesn't mean that you can't go on new ventures. For example, consider a new job working from home to help make some extra money.
New money ventures are a great way to help get your mind off the current state of the world, and also, it can help you branch out from your current lifestyle.
Remember, just because there is a pandemic doesn't mean that you shouldn't just try to only focus on the same old, same old. Instead, try new things, and it can manage the problems better.
Consider Getting Help
For some of us, little activities can manage this better, but for others, it can be a little bit harder than expected.
That means, you should consider getting help. Try talking to someone, since that can help you feel better.
You can go to Mind Diagnostics to get the help you need, and also to help you understand why you're the way that you are.
Remember, this pandemic has been hard on a lot of us, and it's important to understand that you're not alone. A lot of us are suffering, and these activities are definitely something worth considering doing as well.
---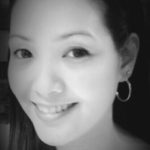 Marie Miguel Biography
Marie Miguel has been a writing and research expert for nearly a decade, covering a variety of health- related topics. Currently, she is contributing to the expansion and growth of a free online mental health resource with Mind-Diagnostics.org. With an interest and dedication to addressing stigmas associated with mental health, she continues to specifically target subjects related to anxiety and depression.